I've been watching Acorn Television lately.  I really do enjoy my British shows.
The thing with British shows is that they can have anywhere from 3 to 12ish episodes in a series.  Some although they call them a series are more like what us in the states would call a miniseries.
With term "series" used like this it might seems like I watched a crazy amount of television but I really haven't.  This series, Black Work, was only three episodes.  I found this on Acorn Television.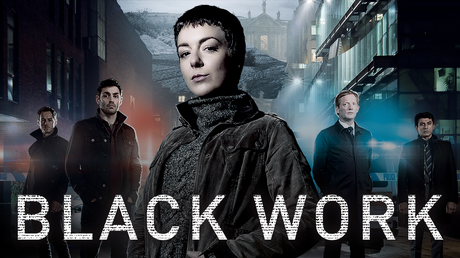 It was my usual British cop show that I love.  I'll admit to do doing binge watching and watched all three episodes on one Sunday evening that I decided to cross stitch.  It was good.
Here's the description:
"This powerful crime thriller written by Matt Charman (Bridge of Spies) dives into the murky depths of undercover police work and tells the story of a woman willing to risk everything to protect her family. Sheridan Smith (Jonathan Creek, Accused) delivers a powerhouse performance as Jo Gillespie, a police constable who embarks on a dangerous investigation of her husband's death."
The next show I watched was….Gold Digger.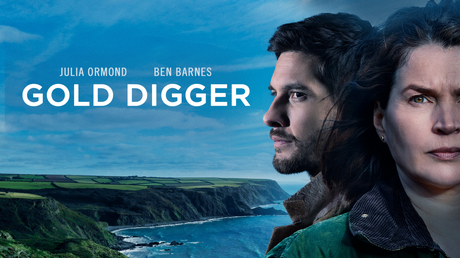 This was six episodes.  There has been a lot of praise about this show and I'd heard lots of talk about it before I watched.  I'll admit I liked the show.  One thing about British shows, people are flawed.  I like that.
I questioned the casting of "the other woman"…not because of her race, but because I couldn't imagine her being a best friend.  She was just to *itchy.
I did like the show and do recommend it.  This was on Acorn Television.  There's a bit of mystery to it and I always like that.
Here's the description:
"On her 60th birthday, Julia (Emmy® winner Julia Ormond, Mad Men, Legends of the Fall) hits it off with handsome young Benjamin (Ben Barnes, The Chronicles of Narnia films, Westworld). But their whirlwind romance is marred by the disapproval of Julia's adult children. Does Benjamin truly love her, or is he the gold digger her family believes him to be? "Bold and hugely entertaining" –The Guardian."
I am currently watching this…
This is serial killer show.  Viewers know who the killer is and watch as the police try to hunt him down.  The show is interesting.  It's three seasons.
The show is on both Netflix and Prime.  Between the seasons there are 17 episodes.
I admit to not loving the main character.  When I don't, that usually pushes me to not liking the show.  But, I do.  She's to brash and very "not like me".
Here's the description:
"A seemingly cold but very passionate policewoman goes head to head with a seemingly passionate father who is in fact a cold serialist in this procedural out of Belfast. The only thing they share is their common complexity."
I'm on the last season of this an so far have very much enjoyed it and am glad I found it.  I've been cross stitching a lot and watching television is something I've learned to enjoy doing at the same time.
As always, if there's something you're watching and liking, let me know!