You might remember me saying before that I'm not a big television watcher.  I am super surprised but that is changing a bit.
You might remember that I told you that I subscribed to Acorn TV.  For those of you who don't know about it, Acorn is like Netflix.  It allows you to stream television shows.  They tout, "Stream world-class TV from Britain and Beyond".  I really like it and believe it is well worth the $4.99 a month.  If I were here in the house by myself, I would only have Acorn and not Netflix.
It all started when I saw an add for the show "A Place to Call Home".  It is a six season show that I VERY much enjoyed.  I enjoyed it so much that I broke the bank and got a Roku for my sewing room so I could watch.
I've finished the series now and I was thrilled with how the show wrapped up the series….  I think there are over 60 episodes.  I loved every one.
I've gotten so I listen to fewer audio books and watch while I sew in the evening….or in the morning.
I don't know what it is but I like British type shows so much better.  Everyone isn't drop dead gorgeous.  Characters are flawed.  Guns aren't so prevalent.  It general what I've seen I simply like so much better.  Everything isn't so veiled in sexual innuendo either…(but I haven't watched much comedy so I can't say about that)
I've also watch Loch Ness.  It was recommended to my by a blog reader.  This had some violence but still I liked it….good murder mystery for sure.
This was only one season so it was a quick watch.
I also watched Acceptable Risk.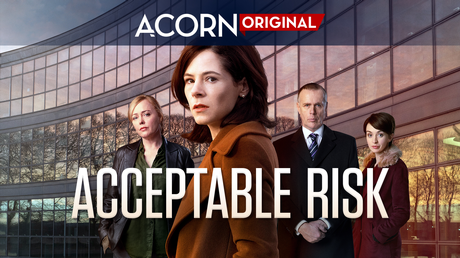 This is only one season.  I liked it too.  Watching this so much reminded me or reading a book.  It was laid out just like a murder mystery.  I like how the show recapped the previous episode and then went on  with the story.  I very much liked it.
I also watched Mystery Road.

I liked this a lot.  I love seeing the scenery and landscape of Australia where the show takes place.  I know very little about Australian history.  I can see that they too suffer with racial tensions.  This is one season.  Again it seem to me like I'm reading a book and every episode is a chapter.
For a girl who previously watched very little television, you can see that Acorn TV has really changed me.  So far, I can't say a single bad thing about it.
If you have Acorn and have shows to recommend, please do.  I'd love some recommendations.